Greenway Trail Minneapolis
The Midtown Greenway Trail Minneapolis is right outside our door where you can bike, walk, run, jog or rollerblade. The Greenway is a 5.5 mile long pathway for urban commuters through Midtown and Uptown Minneapolis that connects to over 50 miles of bike paths throughout the city. Stay in one of our beautiful rooms overlooking the Greenway Bike Path and enjoy an urban adventure when you stay with us.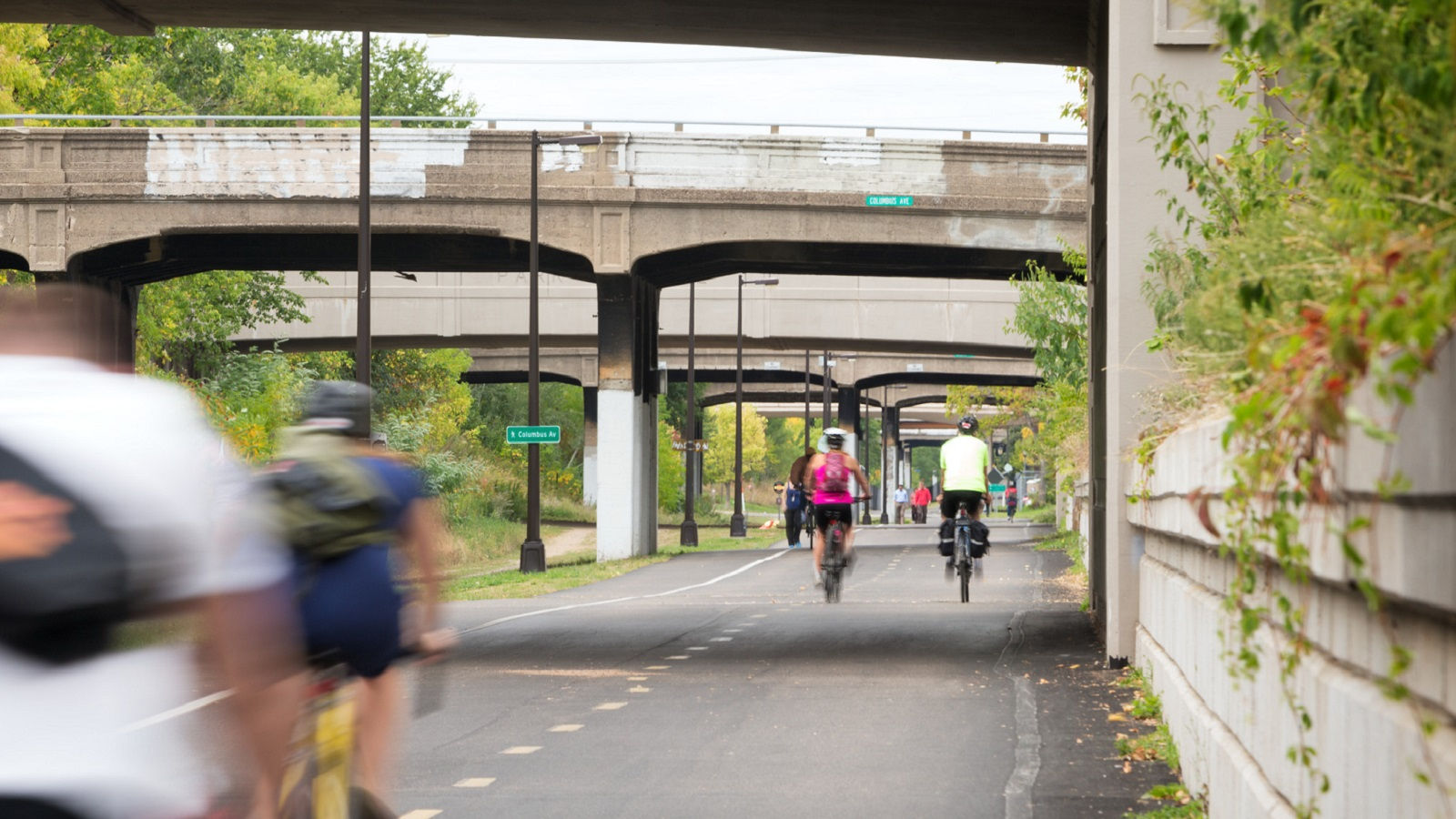 Minneapolis Greenway Bike Rentals

Looking to bike on Greenway Trail? Rent bikes easily with Freewheel Bike. For more than 35 years, Freewheel Bike has been rated as one of the top bike shops in Minnesota. They take pride in knowing their customers are treated better here than in any other retail setting. The respect Freewheel Bike has earned from its customers and peers has helped us attract the most talented and knowledgeable people in the bike industry, and their core values are the reason those people continue to call Freewheel Bike their home.
Explore all of the Midtown Greenway Trails:
Hiawatha Avenue
Hiawatha Avenue is crossed via the Martin Olav Sabo Bridge, which is open exclusively for bicycle and pedestrian use. Just east of the bridge, trail users can pick up the Hiawatha Trail to travel north to downtown Minneapolis or south to Minnehaha.
West
Midtown Greenway connects directly to the Cedar Lake LRT Regional Trail, which links Minneapolis to the suburbs of St. Louis Park, Hopkins and beyond via other connecting trails.
North
When traveling north, the Kenilworth Trail—also located at the Midtown Greenway's western end, leads trail users to the longer North Cedar Lake Regional Trail/Cedar Lake Trail.
Read what the experts at minnesotacyclist.com have to say about Sheraton Minneapolis Midtown and the Greenway Bike Path.